Off the Pews – Senior Hub
In May 2018 the United Church of Hyde Park accepted the designation of being the hub location for the senior/elder programs of Off the Pews: Faith in Action. Off the Pews (OTP) is an inter-generational initiative affiliated with the Chicago Metropolitan Association of the Illinois Conference, United Church of Christ. The mission is to use a historical village concept to support the community by providing alternatives to violence through identifying and addressing the core issues of racism, poverty and under treated mental health.
The majority of the programming addressing senior/elder health and well-bei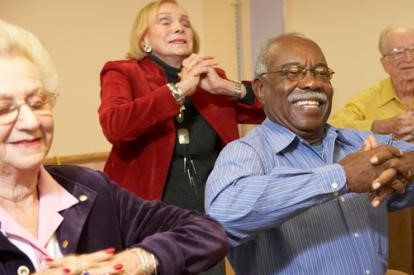 ng will be planned by collaborative group efforts facilitated by a United Church planning team. The community participants will include, but not be limited to: Hyde Park Art Center, OTP board, South Side Healthy Aging Resource Experts (SHARE), and Chicago Hyde Park Village. Future newsletters will feature details of planned events.
As a Senior Hub, United Church hosted and participated in a Dementia Resource Champion Training Program sponsored by SHARE. There were 15 participants representing five denominations. The goal was to provide feedback on the curriculum developed by SHARE. We hope to plan and launch one to three faith-based caregiver support groups on the south side by late summer.
In addition to United, the group will be marketed on the Chicago Metropolitan Association's website. Meetings are open to anyone who wishes to attend. Future groups will be developed around interest and availability of facilitators. Among us there are at least 10 persons who are skilled to lead a group. Frequency of group meetings will be determined by interest.